Temporarily try all of our functions for free!
What can you do with a free trial subscription?
Search by people & manager
Get full reports on all companies in Belgium
Consult the barometer and credit limit of companies
Check if companies have warnings for failure
View the company structure
Trial logins can only be applied for once. For additional questions or reactivation of your trial, please contact
+32 2/752.17.60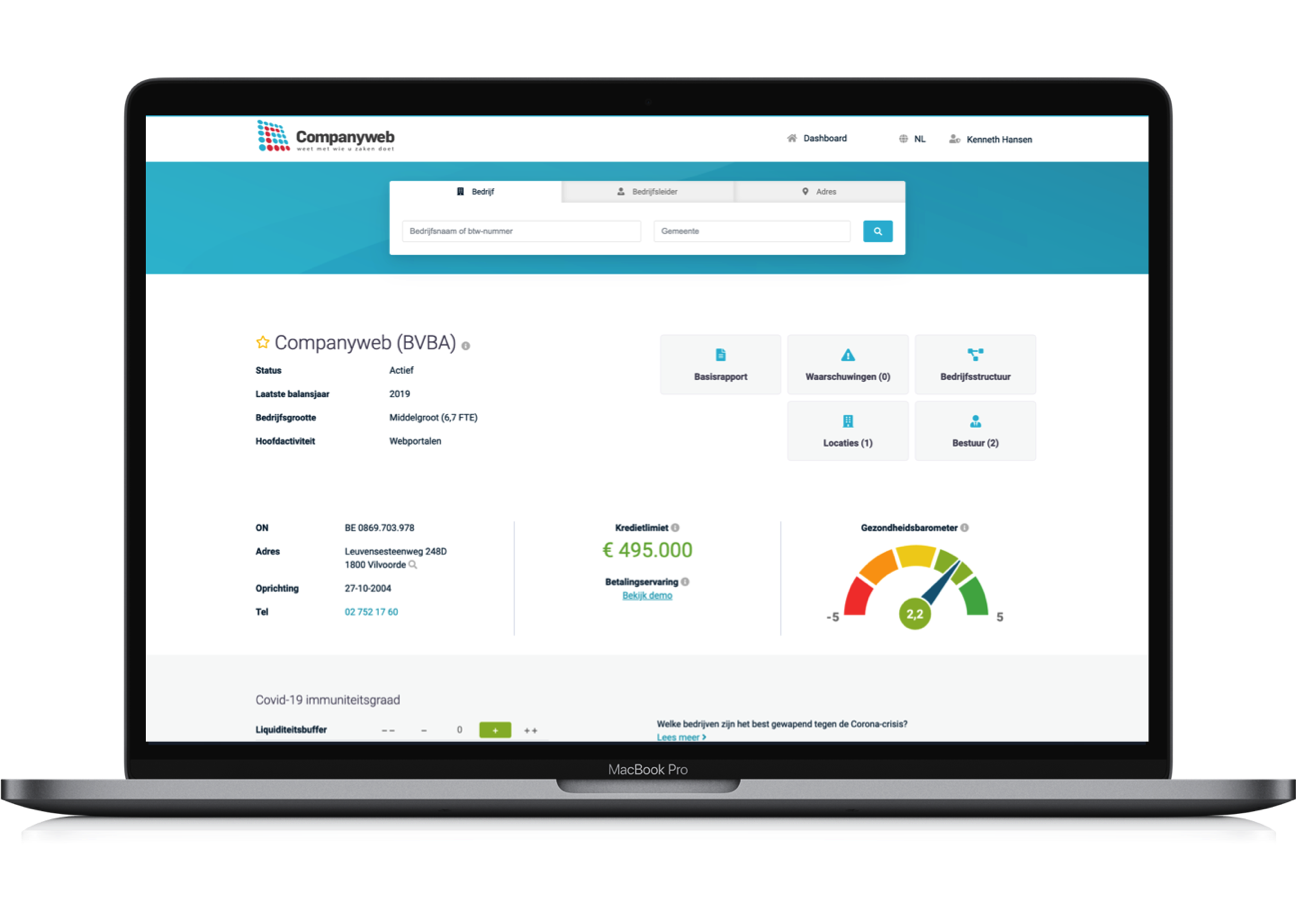 Complete the form below to request a trial subscription.