Our offer
Companyweb allows you to easily and accurately check the creditworthiness, survival rates,
payment capacity, stability and many other key factors of every company in Belgium.
This treasure-chest of information allows you to personally assess any company and be
effectively aware of who you are dealing with.

View a sample report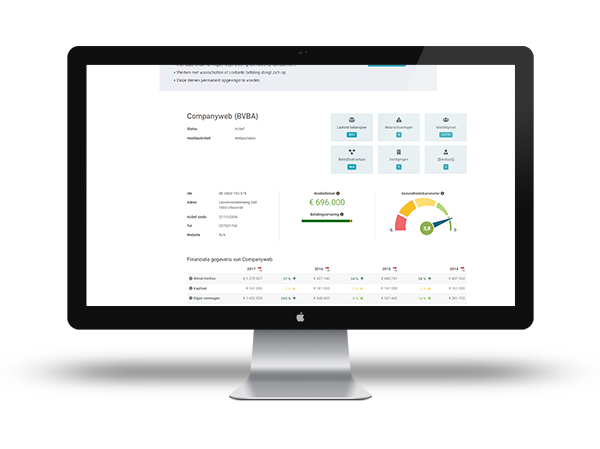 Trade information
Are your existing and prospective customers financially healthy? Companyweb brings together all the relevant information in its health barometer – a clear and easy-to-understand indicator with no financial expertise required.
The credit limit is an indicator of a company's credit capacity, allowing you to accurately assess whether or not a company is able to meet its financial obligations in the short term. Our warnings immediately highlight the risks with respect to the company, alerting you to any potential hazards.
Management overview
Who are the managers and directors of a given customer or prospect, and do they own other companies? A clear overview tells you exactly who you are doing business with.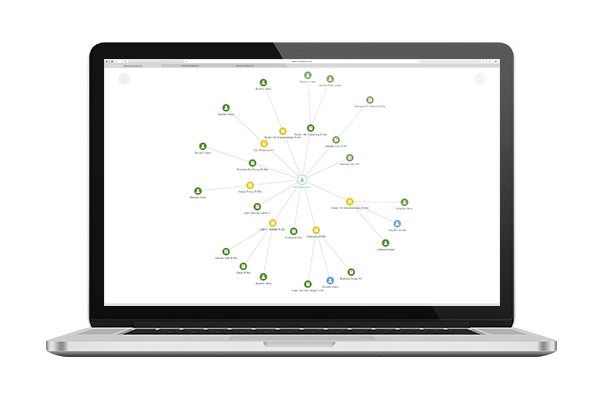 Software integration
Ninety percent of accounting packages are already integrated with Companyweb. Your software will automatically link to the Companyweb databank at the push of a button, which means you can get even more out of your accounting software.
And if you use your own ERP, CRM or other software application, Companyweb can be likewise integrated. We provide customised integration so that your company can smartly and efficiently use our data.
We'll happily set up a meeting with you so that we can discuss the details of software integration and together come up with the best solution.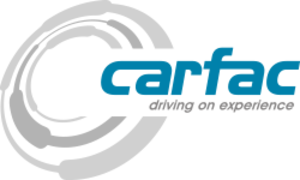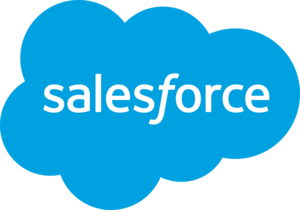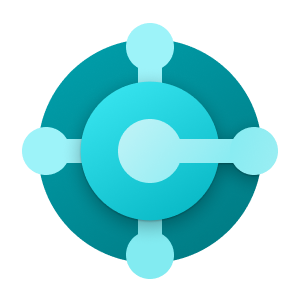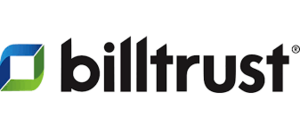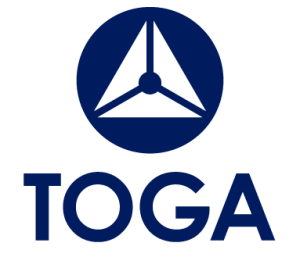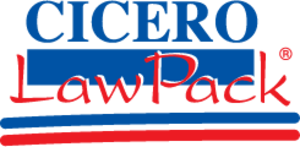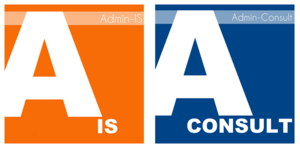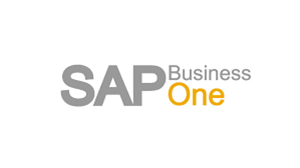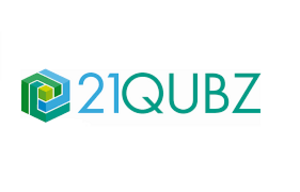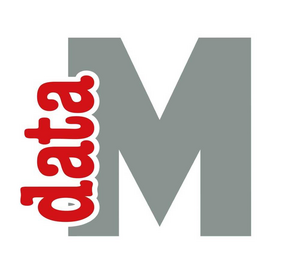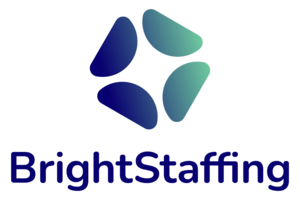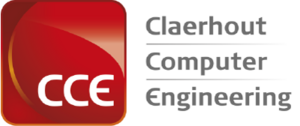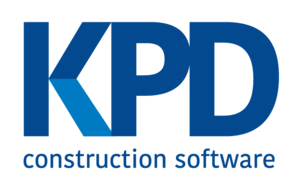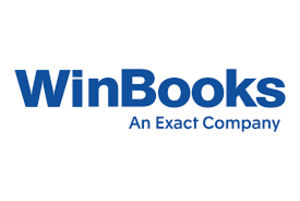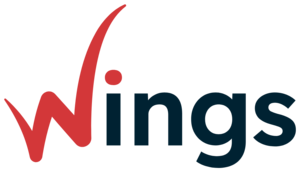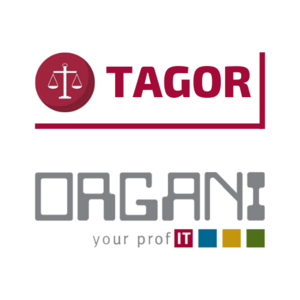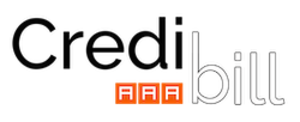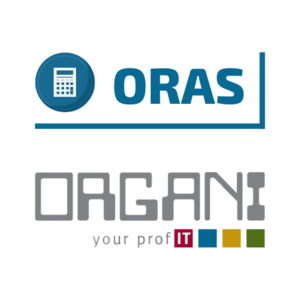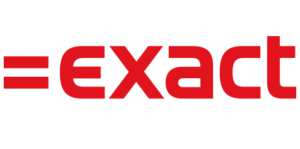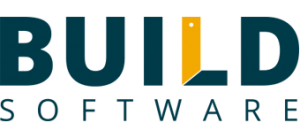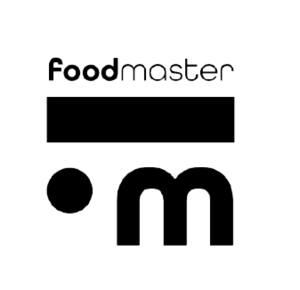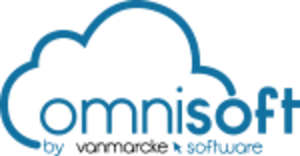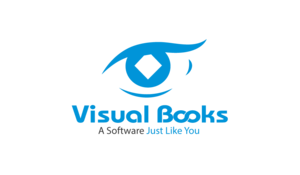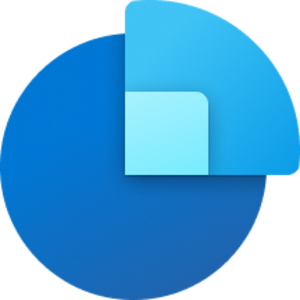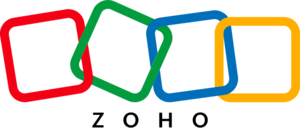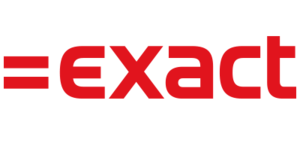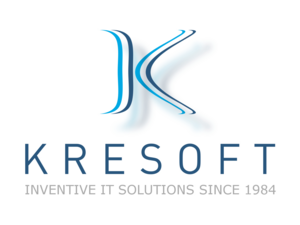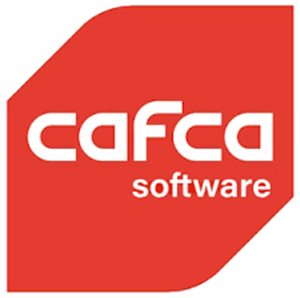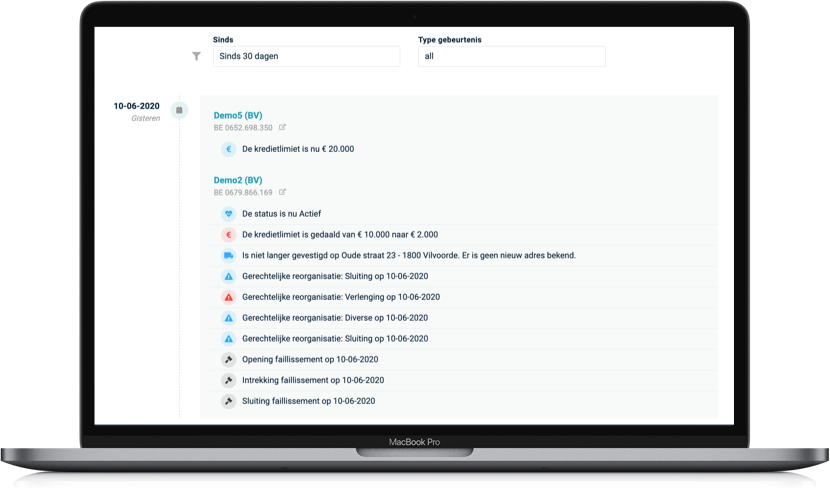 Alert Service
Companyweb's unique Alert Service allows you to keep a close eye on specific customers. You can create your own online list of those customers you want to track, and Companyweb will send you automatic notifications if any companies on your customer list experience significant changes.
If a company is threatened by bankruptcy or if other major indicators change, you will immediately be informed of this by email. That means you do not have to continuously check whether any negative indicators arise with respect to a given company.
A health scan
This additional tool allows you to separate your good customers from your bad ones,
providing you with an overview of the companies with good, bad and problematic health scores.
You can then track your poor customers at the click of a button.
We will keep you updated by email of every change in those companies, 24 hours a day. The health scan comes free with our Premium packages.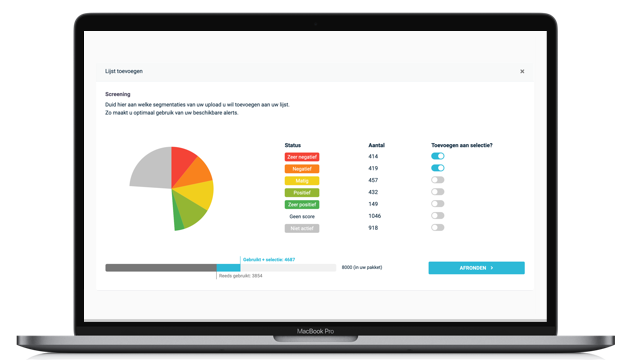 Are you convinced yet?
Know exactly who you're dealing with for an entire year, starting at €599.
Companyweb Mobile app
The Companyweb Mobile app is the app of choice for always knowing who you're dealing with, wherever you are.
Standard and Premium subscribers can extend their current subscription to include Companyweb Mobile,
and Premium users also have immediate access for one device.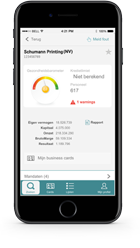 Access to all trade information, 24 hours a day
Indispensable for all your B2B activities: commercial reps, company managers, buyers, and everybody else.
Available for both iOS (iPhone) and Android smartphones.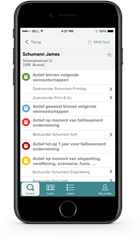 Management
Find out who you're dealing with right now.
It's easy to search by name and check which companies that person is active in. Easy colour codes show a company's current situation.
Data Marketing
Data enrichment
Companyweb allows you to perform a thorough analysis of your existing customer database.
Using VAT number matching and the comprehensive enrichment of that database, we are able to perform a full analysis of your customer portfolio. Find out what types of customers are most likely to use your products or services. You can classify the results according to the type of company, creditworthiness, region, turnover, profit, start date or any other factors that will make your customer database more transparent.
Online prospecting databases
On Companyweb you can select prospecting databases by region, activity, creditworthiness and many other factors.
The number of results returned by each selection is shown online, and you will immediately receive a personalised offer.
Personalised prospecting databases
Our experts can compile even the most complex databases – whatever you request, we can do it! You can choose and combine any of the Companyweb variables. You can, for example, base your selection on the number of employees at a company (and even differentiate between white-collar and blue-collar employees), industry specifics, companies that have recently made major investments, companies with a large quantity of rolling stock or any other factors.
Put simply, this is business intelligence at its best and is the perfect way to stay a step ahead of the competition!
Data management
Company data requires maintenance.
Every year some 10% of companies in Belgium move!
Every year around 9% of the management contingent changes.
On average, 10% of databases are made up of duplicates.
Every year over 10,000 businesses fail.
And thousands more stop trading, merge or are taken over.
It is practically impossible for most companies to keep their master data up to date.
Companyweb is the only data supplier able to solve this issue for you with 100% reliability!